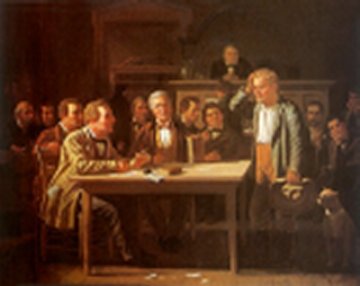 Law Office of
David M. Camenson
a Professional Corporation

e-mail dave@camensonlaw.com

Telephone (559) 299-4422


Profile of Attorney David M. Camenson


I received my undergraduate degree from the University of California at Los Angeles in 1980 and a law degree and an MBA from Indiana University in 1985. I have been practicing law in the Fresno/Clovis area since graduation in 1985. I am an attorney who has been a shareholder in a large law firm (Baker, Manock & Jensen), a medium size law firm, and a single lawyer law firm. My current business is David M. Camenson, a professional corporation and my practice areas include:
Corporation

Partnerships

Limited Liability Companies

Tax Law

Wills & Trusts

Real Estate Law

Intellectual Property

Trademarks & Copyrights

I have been an adjunct professor at the San Joaquin College of Law since 1992 where I teach income tax courses to law students and masters of tax students. I am often a guest lecturer at various entrepreneurial courses at Fresno State University. I have the pleasure of
working with a number of nonprofit corporations and am a member of the
Board of Directors the Sequoia Natural History Association.